Oldsmobile Dynamic 88 Black/Chrome (1958)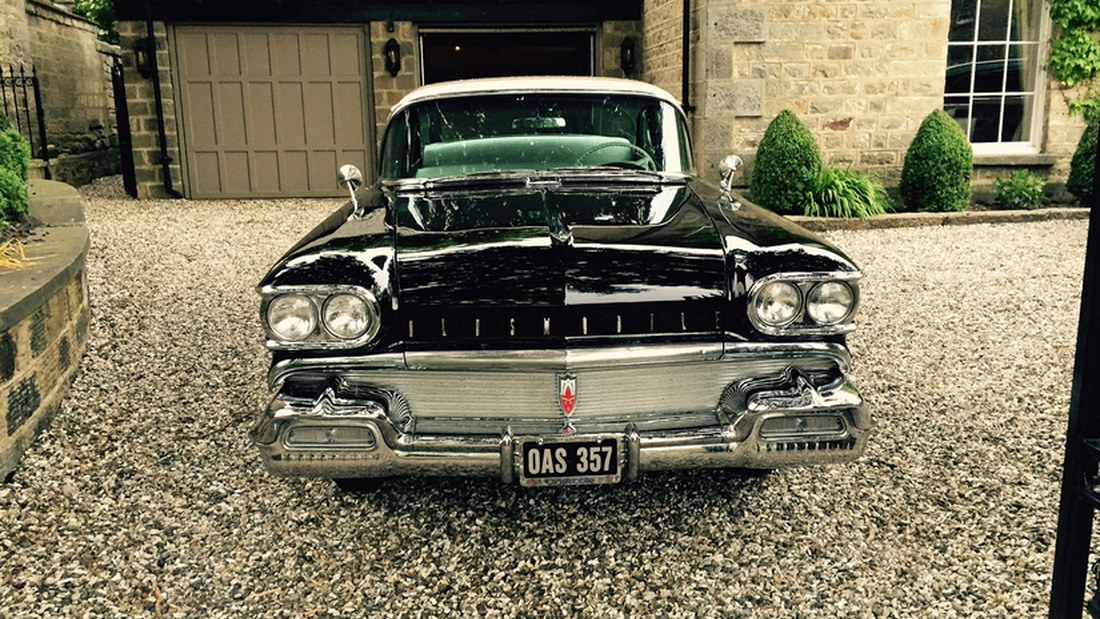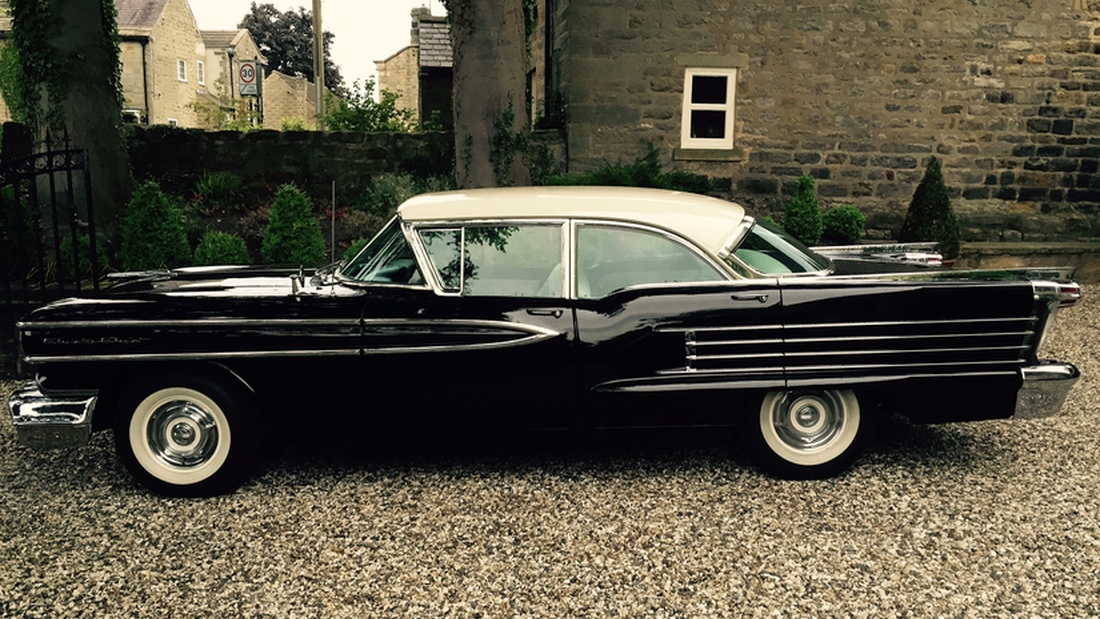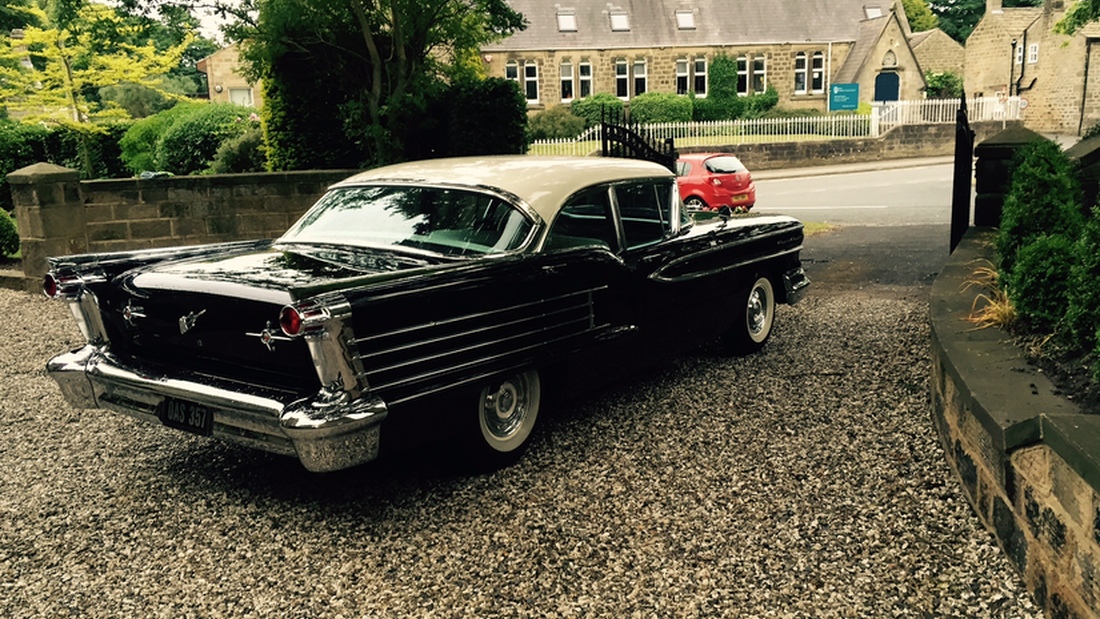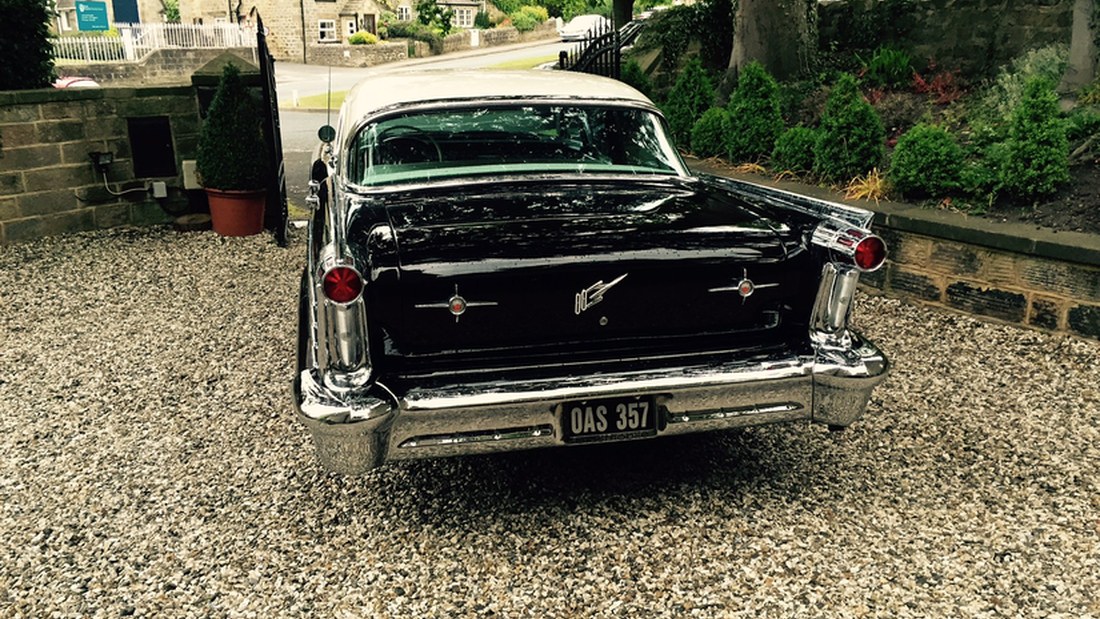 The Oldsmobile Dynamic 88 1958 Model was manufactured by General Motors Oldsmobile Division in Lansing 21, Michigan. It's the 6 litre model and over the years has been virtually rebuilt from ground up. Limited information is known as to the former owners albeit Auto Ancestry is currently tracing all USA ownership details. It has had two owners in the UK since being imported in 2003. The car is immaculate and has won many awards at various UK American car shows. Mileage is 58000 and recent servicing has confirmed the high quality restoration job previously undertaken. Significant paperwork exists as to work undertaken after its arrival in the UK. Running on whitewall original tyres means cornering is not like modern car experiences however they have maintained the historic and original appearance.
The car is blessed with excellent chrome bumpers and body stripes including the and rear fins, one of which when pushed, opens up to reveal the petrol filler cap.
Full front bench seats easily accommodating six adult travellers.
If you like this car then why not look at one of the following...